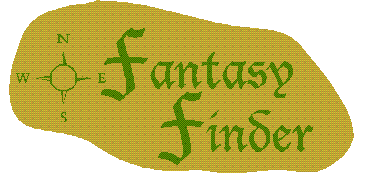 Kristine Kathryn Rusch
The Changeling (Volume 2 of The Fey)
Bantam Spectra 1996
This is the second book of "The Fey". If you haven't read " The Sacrifice", don't read any further.
At the end of The Sacrifice, Jewel and Nicholas got married - out of love and politics. Then they lived happily everafter... not! It is not that easy to go from war to peace; people on both sides are still afraid, or hateful, or hungry for power. The Islanders are afraid of Fey magic, the Fey of the Islanders' "poison". Rugar still wants to conquer the Blue Isle, and Matthias, the Rocaan, and many other Islanders see the Fey as devil-spawn who should be exterminated. A rather interesting political situation, indeed. And nothing gets better because of Rugar's stealth of Sebastian, the son of his daughter and the Islander prince, leaving in his place a changeling made of stone.
While reading the first book, I was all time quite sure there would be a happy ending. Jewel and Nicholas, forever love. But Ms Rusch is telling unpredictable stories, and now I have no idea what to expect. Too many things I never would have expected happened in this book. The author takes the story beyond the stereotypes into a truly great saga. She makes the characters really come alive, with all their fears and longings, the explosive political situation a natural result of their thoughts and feelings combined with the possibilities of magic. Without even getting close to preaching, she tells us why a lasting peace in Bosnia or Palestine is almost impossible. A beautiful story, very well told, this is - so far - in my opinion one of the best fantasy series ever written.
Karl Henriksson
---
Order your copy from Amazon.com now:
| | |
| --- | --- |
| Paperback | |
---
Books by the same author:
The Sacrifice (Book 1 of The Fey)
The Rival (Book 3 of The Fey)
The Resistance (Book 4 of The Fey)
Victory (Book 5 of The Fey)
Rusch, Kristine Kathryn (personal home page)
---
Reviews - FantasyLinks - BoardRoom - Top 5
---
© Henriksson & Henriksson 1996.