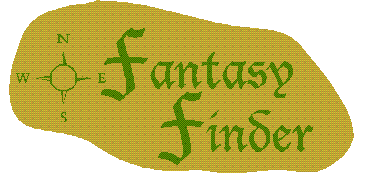 Robin Hobb
The Mad Ship (Book 2 of The Liveship Traders)
Bantam Spectra 1999
This is the second book of "The Liveship Traders". If you haven't read "A Ship of Magic", don't read any further.
There are writers and there are master writers. When I reviewed the first volume of The Liveship Traders, Ship of Magic, I put in some question marks. After reading The Mad Ship, they've all turned to exclamation marks. This is not only a thrilling page-turner, it's also a series in complete, however strange, harmony with her earlier Farseer Saga.
"The Mad Ship" starts where "A Ship of Magic" left us: Pirate Captain Kennit has captured the Vestrit family liveship, Vivacia, imprisoning Captain Kyle Haven and his son Wintrow. Back in Bingtown, the Vestrits live in fear, not knowing what has happened to their long due liveship and family members, or for how long they can keep their debtors at bay.
Robin Hobb is absolutely one of my favorite authors. She's not only a great storyteller, with a good eye for characters and their thoughts and emotions. She is also able to explain, in a very natural way, the politics and economics of pirates and Bingtowners. A lot of fantasy writers who try to do that become more like teachers than novelists (read: boring), but Hobb has learnt to balance on the thin line where the entertainment is only enhanced by lots of good information. And she can let her characters - especially Amber - teach us moral values and it doesn't even disturb me a little. She is quite amazing, and this book is really worthy of becoming a major bestseller.
Karl Henriksson
---
Order your copy from Amazon.com now:
| | | |
| --- | --- | --- |
| Hardcover | | US |
| Hardcover | | UK |
---
Books by the same author:
Assassin's Apprentice
Royal Assassin
Assassin's Quest
Ship of Magic
---
Reviews - Top 5 - FantasyLinks - BoardRoom - Eternal Classics
Award - Book Search - Chat - Free E-mail - Advertising
---
© 1999, Henriksson & Henriksson.