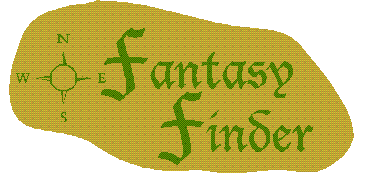 Fantasy Finder Award
Fantasy Finder Award is given to the best fantasy paperback of the year. Judges are the ordinary Fantasy Finder visitors, who've chosen their favorite from a list of nominees.
The nominees for 1998 were,
in alphabethic order:

Tom Arden: The Harlequin's Dance
Kate Elliott: King's Dragon
Robin Hobb: Assassin's Quest
Katharine Kerr: The Red Wyvern
Kristine Kathryn Rusch: The Victory

And the winner is:

Robin Hobb:
Assassin's Quest
---
Reviews - Top 5 - FantasyLinks - BoardRoom - Eternal Classics
Award - Book Search - Chat - Free E-mail - Advertising

---

© 1999, Henriksson & Henriksson.