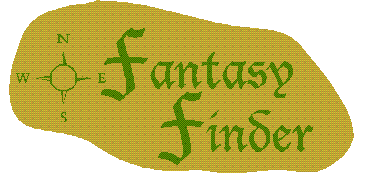 Judith Tarr
The Hounds of God (Volume 3 of The Hound and the Falcon)
Tor Books 1986 This is the third book in "The Hound and the Falcon". Beware! The review might include spoilers if you haven't read "The Golden Horn".
At the beginning of this the third novel about Alf and Thea, set 15 years after "The Golden Horn", they're in the kingdom of Rhiyana, west of England, a country where fair folk are accepted. More than accepted, actually: King Gwydion is one himself, and Alf has become his Chancellor and a nobleman, the Lord of Broceliande. But there are even more delightful news: Thea is pregnant, which is very uncommon among their people. Unfortunately there are some bad news too: the Hounds of God - the order of St Paul - have sniffed the magic of Rhiyana, and will not rest until such foulness has been exterminated. A delegation from the Church has been sent there to investigate the rumours.
This book is basically set in two different milieus: Rhiyana and Rome. The parts set in Rhiyana aren't exactly slow or bad, but neither did they rise up to the high level of the previous books. But once they come to Rome - Thea and her twin children and Anna being kidnapped by an enormously strong magician; Alf, Nikki and the ever-present Jehad, now newly appointed bishop, following the trail - the book at once gets a lot better. Ms. Tarr's is at her best when she get to describe historical places and portrait characters out of real history. And Rome is a fantastic city to visit, any day. Medieval Rome painted with Ms. Tarr's sensitive brushes is great.
And neither is the story bad. Political and religious intriguing, a husband and father seeking his missing wife and children, a confrontation between two major magical forces plus a really sweet love story and a sentimental farewell to our heroes. It could be worse, couldn't it? Nikki and Anna, now grown up, are given roles according to this, and even the infants are given roles to play. Even the twins are portraited admirably. The only person I think is misused in this novel is, quite surprisingly, St Francis, who isn't given a flesh and blood characterization - although his blood as well as his flesh is featured. But he is just a minor character and so that is just a minor fault. All in all this is a good book, although not as good as the previous two.
Karl Henriksson
---
Order your copy from Amazon.com now:
| | | |
| --- | --- | --- |
| The Hound and the Falcon | Trade Paperback | |
---
Other books by the same author:
The Isle of Glass
The Golden Horn
---
Reviews - FantasyLinks - BoardRoom - Top 5
---
© Henriksson & Henriksson 1997.