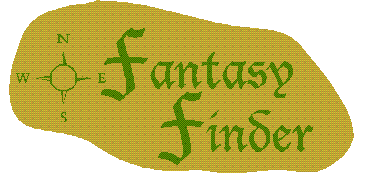 Judith Tarr
The Isle of Glass (Volume 1 of The Hound and the Falcon)
Tor Books 1986 Alfred of St Ruan's Abbey in Anglia was 70 years old, but he still looked like he was 17 - and good looking at that. In the monastery he is accepted, but in the world (and the church) outside, the fair folk are far from well looked upon, creatures of magic as they are. When an ambassador for Gwydion, the Elvenking, comes to St Ruan's badly injured, the abbot sends Alfred to King Richard the Lionheart to prevent a war between Anglia and the human kingdom in Wales, Gwynedd. When the monk after 70 years finally meets the world, it is a most shaking experience...
The first book in this trilogy about men, elves and magic in the time of the Crusaders is a piece of intriguing fiction. Meet Richard the Lionheart, a blood-thirsty warrior with homophilic tendencies. Meet warrior-bishop Aylmer and novice Jehan, strong like an ox but with mostly scholarly interests. Meet Thea, the seductive greek elf-woman, and the Paulines, Hounds of God, a catholic order whose sole cause is to exterminate all creatures of magic. And meet Alfred, the scholar and philosopher who looks like an angel but, according to evil tongues, ain't nothing but a devil.
This is an interesting story about diplomacy, religion, and love. It is also a book about one of the most believable religious personalities I've encountered in fantasy literature.
Karl Henriksson
---
Order your copy from Amazon.com now:
| | | |
| --- | --- | --- |
| The Hound and the Falcon | Trade Paperback | |
---
Reviews - FantasyLinks - BoardRoom - Top 5
---
© Henriksson & Henriksson 1996.