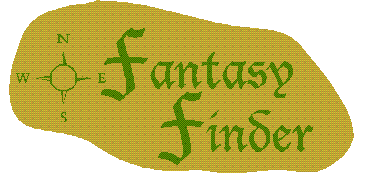 George R. R. Martin
A Clash of Kings (Book 2 of A Song of Ice and Fire)
Bantam Spectra 1999
A few years ago, George R. R. Martin stormed into the fantasy bestseller lists with his amazing 'A Game of Thrones', first volume of 'A Song of Ice and Fire'. Award-winning science fiction writer with a lot of experience, plus a major back-up from the publisher, still at least I was quite surprised of how good that book really was.
Now, some years and a lot of hard work later, he's back with the second volume of the series, called 'A Clash of Kings'. This time, expectations are incredibly high. The book is first published in the UK and thousands of American fans have the book shipped in from overseas. How often does that happen?
The question is if he will live up to the extreme expectations. I guess everyone who've read the first volume will remember how it ended: Eddard Stark executed by the blood-thirsty boy-king Joffrey Baratheon, to whom his eldest daughter, Sansa, is promised. Her sister Arya, taken by the Night's Watch recruiter Yoren. Eddard's eldest son, Robb, has proclaimed himself King in the North, already fighting Joffrey's Lannister armies, while his younger brothers Bran and Rickon are staying at home in Winterfell. But he's not alone in wanting to be a king. In the Narrow Sea, Joffrey's uncle Stannis is waiting. In Highgarden, his younger brother Renly Baratheon has proclaimed himself king. And on the other side of the Narrow Sea, the last member of the old ruling family is styling herself queen, planning to return on her newly hatched dragons. Once more the Seven Kingdoms have (almost) seven kings. Definitely a set-up for a mighty clash of kings. And as if all that wasn't enough, winter is coming.
Sometimes when an author is writing a long series - this seems to be a six-book series - there isn't all that much happening in the middle books, the pieces just moving across the board towards the ultimate clash in the end. Martin takes a slightly different approach, or so it appears to me, in an elegant way wrecking havoc with the pieces, moving them in unexpected ways and sometimes removing them from the board completely - like he did with Lord Stark in the last book. It is a delight to follow what's happening to the characters in this book. My personal favorites are Arya Stark and Tyrion Lannister the Imp, Joffrey's uncle and King's Hand in King's Landing, but they're all interesting. It's not all that often I lie awake late in the night when I really should've been sleeping, reading a novel, but when I read this one it happened several times. I found it hard to stop reading, and if you ask me, that's a good sign.
A word that comes to mind is "brilliant". I believe every little question mark has turned into a big exclamation mark. Historical background, cultures, religion, politics, magic, dramatis personae, writing - I just adore the way he does the things he does, already longing for the next book of this series.
Karl Henriksson
---
Order your copy from Amazon.com now:
| | | |
| --- | --- | --- |
| Hardcover | | US |
| Hardcover | | UK |
| Trade Paperback | | UK |
---
Books by the same author:
A Game of Thrones (A Song of Ice and Fire, Volume 1)
George R. R. Martin (personal home page)
DragonStone (fan page)
---
Reviews - Top 5 - FantasyLinks - BoardRoom - Eternal Classics
Award - Book Search - Chat - Free E-mail - Advertising
---
© 1999, Henriksson & Henriksson.