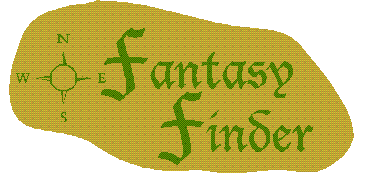 Margaret Weis & Tracy Hickman
The Will of the Wanderer (Volume 1 of Rose of the Prophet)
Bantam Spectra 1988

Margaret Weis & Tracy Hickman
The Paladin of the Night (Volume 2 of Rose of the Prophet)
Bantam Spectra 1989

Margaret Weis & Tracy Hickman
The Prophet of Akhran (Volume 3 of Rose of the Prophet)
Bantam Spectra 1989

There is a crisis in heaven. Two of the twenty gods dies, weakened as they were from their long and hateful fight against each other. But the desert god Akhran knows there is more than that going on. Immortals, servants of the gods, are disappearing. And to him the cause of the crisis is clear. One of the gods, Quar, god of Reality, Greed and Law, is already by far the mightiest god, but now he wants it all. He wants to be the only God, worshiped by all humans. This must be stopped. An idea emerges...
Akhran's worshipers, tribes living in the Pagrah Desert, have been warring, more or less, for at least 500 years. Now, Akhran's will is they unite. But Sheykh Jaafar of the shepherding Hrana is not at all pleased with marrying his strong-hearted daughter, Zohra, to Khardan, Calif of the horse-herding Akar and son of his old enemy Sheykh Majid. Until the Rose of the Prophet blooms upon a hill in the desert, they have to stay married, and the two tribes have to stay camped at the foot of it. To help Akhran's cause, the god Promenthas sends one of his followers, the wizard Mathew, who, dressed as a woman, is brought to the lands of desert as a slave - and becomes the second wife of Calif Khardan.
It is also a story about Immortals, for example djinn and angels, about the far too powerful 'efret Kaug, one of Quar's immortals, and about the impossible love between Pukah, Khardan's djinn, and Mathew's guarding angel.
This trilogy should be read purely for fun. And it is indeed funny, especially when commenting on different cultures of our world. But to joke about different religious views and systems in a non-offensive way might be difficult. Greek polytheism is safe, as is Benario, the sword-and-sorcery type of thieves' god, and I don't think many christians will take offense of their portrait of the bureaucratic quite-like-christian god of Promenthas. I guess muslim fundamentalists might take offense, identifying their god as the greedy Quar, but there are two other "arabic" gods, Akhran and a Thousand-and-One-Night sort of god why it would be wrong to call it racism. Anyway, if you are a hardcore muslim fundamentalist without any sense of humour, don't read this trilogy!
What disturbed me a little when reading "Rose of the Prophet" were the very antropomorph Immortals. Why would Immortals fight each other with swords when they cannot get killed? There is lack of logic here, and I don't like that. (But if you like Pratchett's Discworld books, this little problem won't bother you. Personally, I've never been a great fan of his.)
Karl Henriksson
---
Order your copy from Amazon.com now:
| | | |
| --- | --- | --- |
| The Will of the Wanderer | Paperback | |
| The Prophet of Akhran | Paperback | |
---
Reviews - FantasyLinks - BoardRoom - Top 5
---
© Henriksson & Henriksson 1996.