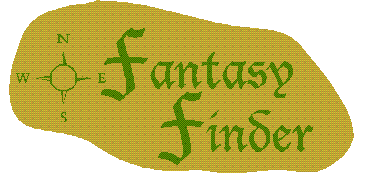 Kara Dalkey
Bijapur (Vol 2 of Blood of the Goddess)
Tor Books 1997 The expedition is on its way across the Indian subcontient towards Bijapur, seeking the source of the fabulous powder that can restore the dead to the world of the living, and vice versa. Sent by the Goan Inquisition to find it, the participants all have different goals. Padre GonsÁ"o, who is leading the expedition, wants to find the source and destroy it - rather than let the powder come in wrong hands, inside or outside the Church. Andrew wants to find the source for his own reasons. Thomas just wants to get away from the Inquisition and get back to England. And the lovely Hindu Lady Aditi wants to make sure that none of the above finds the source of the powder - her Goddess. To make things even more complicated, the Goan expedition aren't the only one searching for the Rasa Mahadevi powder. From Northern India a Muslim expedition - whose participants have goals almost as disparate as the Goans - is searching for it too. They all wind up in Bijapur, in a city and palace filled with intrigue.
In this sequel to "Goa", Ms. Dalkey gives us more of everything. More action, more intrigue, more romance, but still with a high degree of historical accuracy. A bunch of new, entertaining characters, both Muslims from the north and people of the South Indian courts, also add flavor to the mix. Especially the latter half of the book just melted away. I'm not yet quite sure it should be labelled "fantasy", but it sure is entertaining anyway. It's hard to wait for the paperback edition of the third and final volume of the series. (For those of you who can't, here's how to order it in hardcover:

)
Karl Henriksson
---
Order your copy from Amazon.com now:
| | |
| --- | --- |
| Hardcover | |
| Paperback | |
---
Reviews - FantasyLinks - BoardRoom - Top 5
---
© Henriksson & Henriksson 1998.