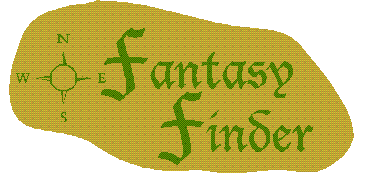 Kara Dalkey
Goa (Vol 1 of Blood of the Goddess)
Tor Books 1996 In the year of 1597, Thomas Chinnery is sent by his master, an English apothecary, to India and Cathay (China) to find new medicines. Unfortunately, the captain of the ship is more interested in piracy than trade. After they've attacked a convoy of ships on their way from the Portuguese colony of Goa, the ship has been severely damaged - and they hadn't got much more than a few prisoners for all their efforts. But the prisoners - an Portuguese alchemist and an Indian priestess - possess something young Thomas is very intrigued by: a powder called Rasa Mahadevi, the Blood of the Goddess, a powder that can restore the dead to life, but kills the living.
Not surprisingly he's not the only one interested in this mysterious powder, and the force behind it. For different reasons, it's the highest priority of the Goan Inquisition, famous for its thoroughness and greed. But within the Inquisition, different people have different goals, and the situation is probably quite the same among those worship the goddess whose name is strength. Thomas Chinnery, Englishman and loyal to the Church of England - remember, this is the Age of Orthodoxy in European history -, is mistrusted by everyone but the Scotsman Andrew Lockheart, in whom Chinnery himself has no reason to trust after the Scotsman sold him and the rest of the ship to Arabian pirates....
This is fantasy like the Indiana Jones movies are fantasy. The setting is our own world, rich in historical detail. Ms. Dalkey has a wonderful way of making the picture come alive, moving beyond a mere repetition of historical facts to the feeling that "this is what it really must have been like" so important for a historical novel. As far as I know, there's never been anything like the cult of the goddess whose name is strength, but who knows? India is enormous, and the cultures and religions within Hinduism are diverse. Anyway, Indiana Jones' Temple of Doom adventure has sometimes been labelled rasist, but I can see no reason whatsoever to use that label here. Why, she's not unsympathetic even towards some of the Inquisitors...
The only thing I can complain about is that the book is too short. Hey, it's fantasy, it's the 90's - we expect a 700 pages novel not to be divided into three parts. Now all of us who've read this one has to wait for the forthcoming sequels, "Bijapur" and "Bhagavati". (To all of you guys at Tor Books: some people always complain, don't they?)
Karl Henriksson
---
Order your copy from Amazon.com now:
| | |
| --- | --- |
| Paperback | |
---
Reviews - FantasyLinks - BoardRoom - Top 5
---
© Henriksson & Henriksson 1998.