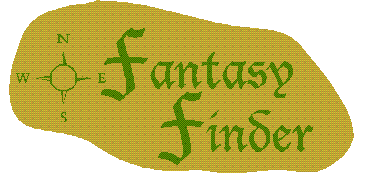 Deborah Chester
Reign of Shadows
Ace Books 1996 Caelan is a student at Rieschelhold, the place to be if you want to be a healer, to use severance. Caelan doesn't. His father is one of the best healers, and he wants Caelan to become one too. Caelan himself has always wanted to become a soldier, which is an absolutely unthinkable option for his father. But Caelan can not only reach severance but also its opposite, the now forbidden magic of sevaisin, the joining. Magic that can kill.
Elandra, the daughter of Lord Albain, has been raised as a servant in his house, thanks to her sister and aunt. Half-sister, that is, and the half-sister's aunt. Elandra's sister is the daughter of Lord Albain's wife, while Elandra was born outside marriage. Elandra is waiting for the day when her sister is going to leave, promised as she is to the Emperor himself. The day when she will be released from her mistreatment. Not surprisingly, she is not at all happy when she understands that she is to leave with her sister. Even though she finally get to hear about the prophecy that was said at her birth...
"Reign of Shadows", the first book in a new trilogy by a debuting author, is in my opinion not a very good book. It's not a very bad one either, but something is lacking. There are gladiator tournaments, a college/monastery of magic, a Cinderella, barbarians, prophecies, political intrigues, a couple of interesting religions, but something is still lacking. Maybe it was because I had just read a bunch of absolutely marvellous Orson Scott Card novels and this one wasn't nearly as good, but I don't think that is all. The characters don't come alive like I think they should. And I think it would've been better if you after the first book in a trilogy had some feeling about how the characters and storylines were connected, and about the world as a whole. As it is now, the different parts of the book has yet to be twined together. We will need more books even to make it into one story.
Karl Henriksson
---
Order your copy from Amazon.com now:
| | |
| --- | --- |
| Paperback | |
---
Reviews - FantasyLinks - BoardRoom - Top 5
---
© Henriksson & Henriksson 1996.