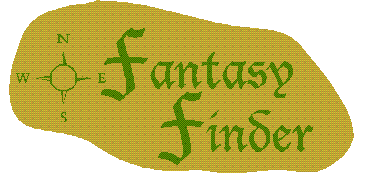 Orson Scott Card
Heartfire (Volume 5 of the Tales of Alvin Maker)
Tor Books 1998
This is the fifth book in the tales of Alvin Maker. Beware! The review includes spoilers if you haven't read Alvin Journeyman.
After yet another long pause, Orson Scott Card returns to his magical 19th C. America. Alvin and his friends need to learn more about how to build a city. His wife wants to free the slaves of Appallachee and the Crown Colonies. And we hang on as they visit parts of America we haven't seen before. New adventures, new discoveries.
Card goes soap. There is almost nothing new to this book. Oh, we get to know a few new characters, we learn a lot more about life in Camelot (Charlotte) and New England, and about different types of magic, but it doesn't feel like we're one step closer to the end of the series after the book than before, and you could probably pick up the next Alvin book without being too confused because of not having read this one. Yes, there might have been some soap tendencies already in the earlier Alvin books, but this time I think he takes one step further, just like Robert Jordan did with A Crown of Swords. There probably are several reasons. The readers were tired waiting for the next book in the series. We wanted to know more about the New England puritans and the royal court in Camelot. And why turn off a safe moneymaker by telling the story too fast?
Or maybe what happened in Heartfire will turn out very important in the end. But I doubt that.
Still, it's one night's good entertainment for those of us who likes Alvin and his magical America.
Karl Henriksson
---
Order your copy from Amazon.com now:
| | |
| --- | --- |
| Hardcover | |
| Trade Paperback | |
| Audio Cassettes | |
---
See also Fantasy Finder's guest book: 970428.
Books by the same author:
Seventh Son
Red Prophet
Prentice Alvin
Alvin Journeyman
Hatrack River - The Official Web Site of Orson Scott Card
---
Reviews - FantasyLinks - BoardRoom - Top 5
---
© 1998 Henriksson & Henriksson.